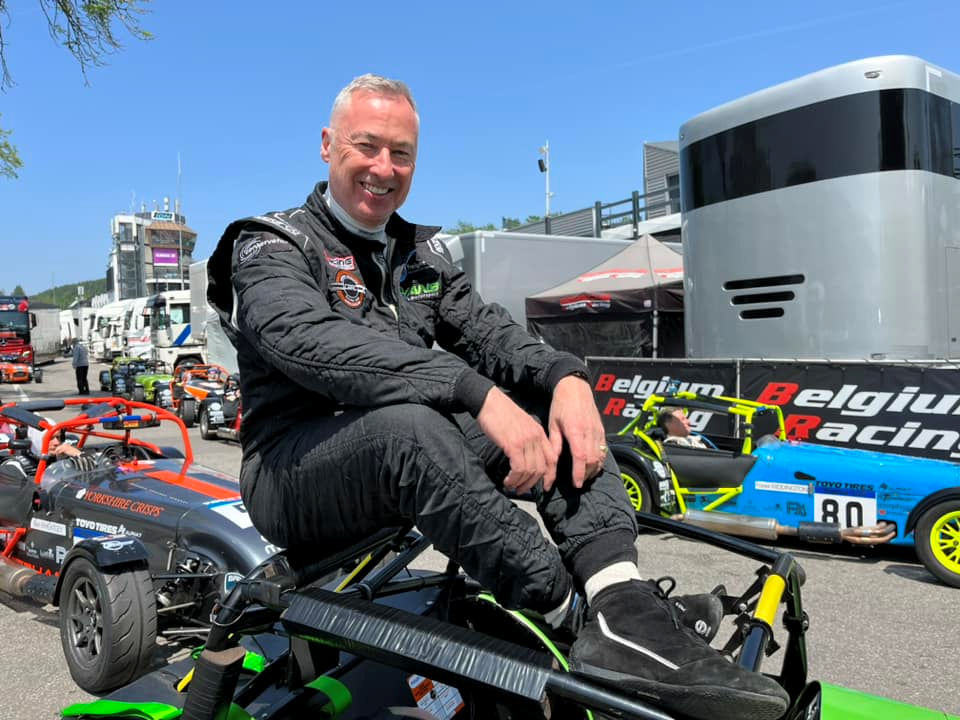 The third race weekend of the 2023 Season in the Caterham Graduates 150 Class in the Superior Freight sponsored car. 
Friday provided three 25-minute free practice sessions, Session 1 being cut short when initially a front wing detached itself from the car having taken some kerbs a bit hard on the out lap, a quick stop in the pits and out again. Then three laps later a car had a serious crash coming out of Les Fagnes which red flagged the session; it also brought to an end that drivers weekend as the car was beyond repair.  Session 2 saw improved lap times finishing 12th overall out of 40 cars. Session 3, the track was extremely hot and although competitive times were set it was not quicker than session 2.
Qualifying
Early session being the first qualifying group of the day.  Mistakes made and qualified 17th for race 1 and 20th for race 2.  Race 1 would be interesting as starting against the wall means a pinch point going into turn 1 at La Source.
Race 1 - Saturday
Turn 1 was as expected a pinch point and dropped 10 places having been brought almost to a standstill trying to turn in.  Once settled into the race car 34 went about recovering lost positions and at the halfway distance was ready to move forward of the starting position, unfortunately at that point some back markers had a serious coming together, again at Les Fagnes which initially resulted in a Safety Car then a red flag when it was obviously one driver needed hospitalisation.  Not a good race and finished 21st.
Race 2 – Sunday
The bit between the teeth, Car 34 was on the outside meaning a better position to attack.  The race went full distance and some good racing and even better overtaking saw a final result of 14th. Yes, better results would have been nicer but as there were several guest drivers the current Championship position, due to constant finishes, is actually better than expected as currently 6th in the Championship.