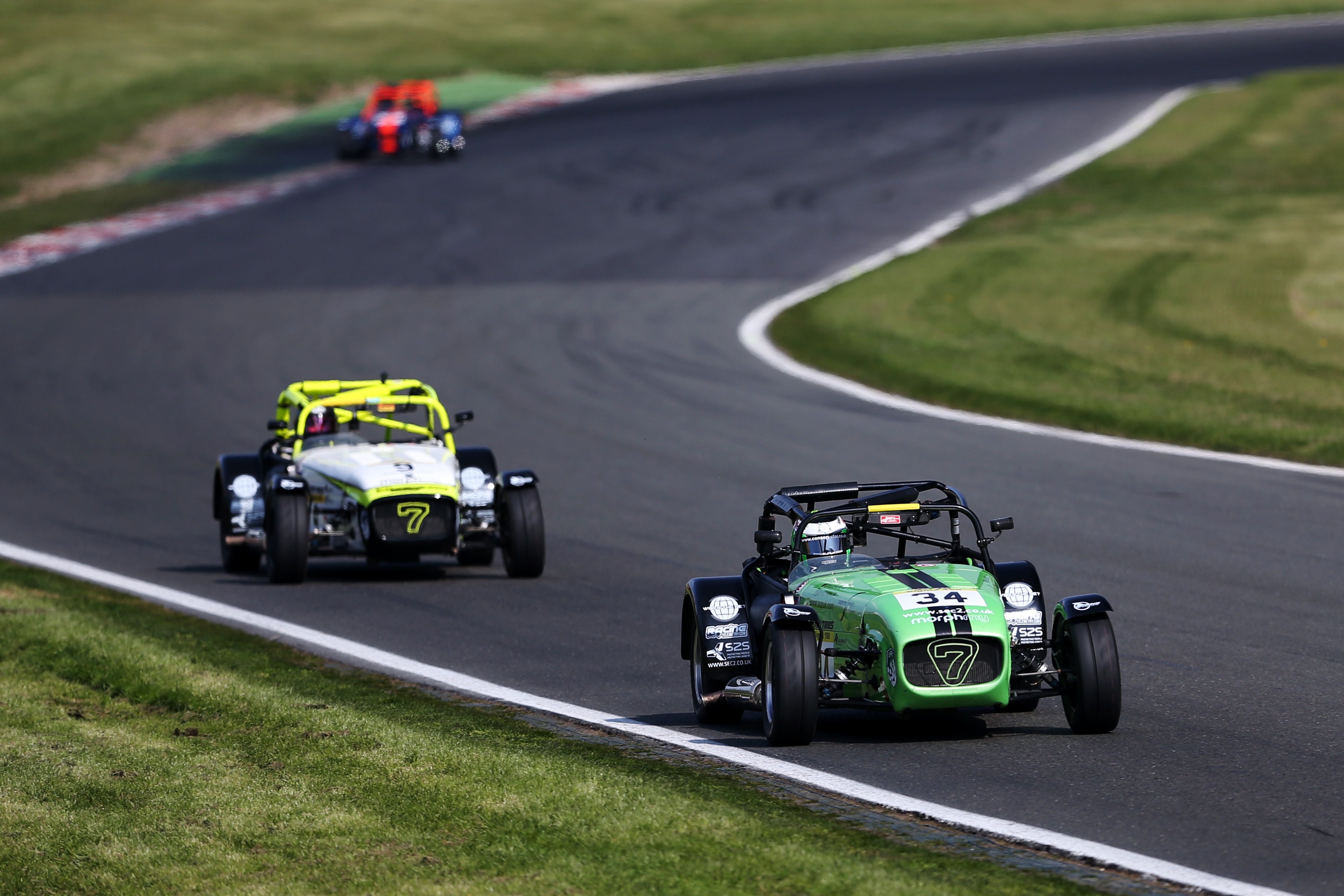 Racing at Snetteron https://www.cgrc.uk/
The second weekend of the 2023 Season in the Caterham Graduates 150 Class in the Superior Freight sponsored car. 
Friday was free practice which presented a somewhat unexpected challenge with torrential rain, high winds and trouble getting the setup done.  Session 1 was very slippery, session 2 so wet it was pointless going out.  Session 3 was again slippery, so much so that nothing could be learned and after a close call with the barrier the car was returned to the garage.  Session 4 was dry and finally some dry running was achieved but not enough to gather anything meaningful for the race weekend.
Qualifying.
Dry but cold and a bit of a cross wind.  Still getting used to the new class and again struggled in qualifying as again towards the rear of the grid.  Beginning to wish had stayed in the 135 class!
Race 3 – Sunday
Finally, the sun appeared just in time for Race 3.  Some setup changes were made, lowering the rear, and dropping the tyre pressures.  A poor start saw the 34 car drop 3 places, but despatched the 7 car at the start of lap 2, the 51 and 9 cars on lap 3 the 5 car on lap 4 before settling into a battle with the 15 car for the remainder of the race.  Swapping position a number of times, the final lap saw the 34 car sizing up for a pass on the Bentley Straight when a yellow flag was displayed as a back marker had mechanical failure and pulled over on the straight.  Having to lift so as not to complete the move, the Superior Freight car slotted in behind the 15 car hoping to capitalise on a mistake or out drag to the line; sadly neither happened and the Superior Freight car followed the 15 car home with a gap of 0.047 sec.