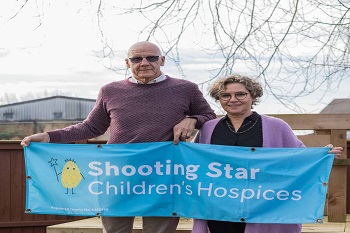 Day 1: A very tough day yesterday – trekking 7 hours up some seriously steep ravines total 13.5kms and arrived at Namche Bazaar where we are now.  We just missed the rain.
Day 2: An acclimatising day, now at 3440 Meters above sea level so you have to get used to the altitude. Tomorrow morning we leave at 8am for another leg heading up to Deboche at 3870 Meters.
Day 3: Now at Hotel Everest View we have the first viewing way back in the mountains. The views are incredible. Yesterday and today were both sunny and clear.
Onwards and upwards, more to follow.
Fund raising for Shooting Star Hospice