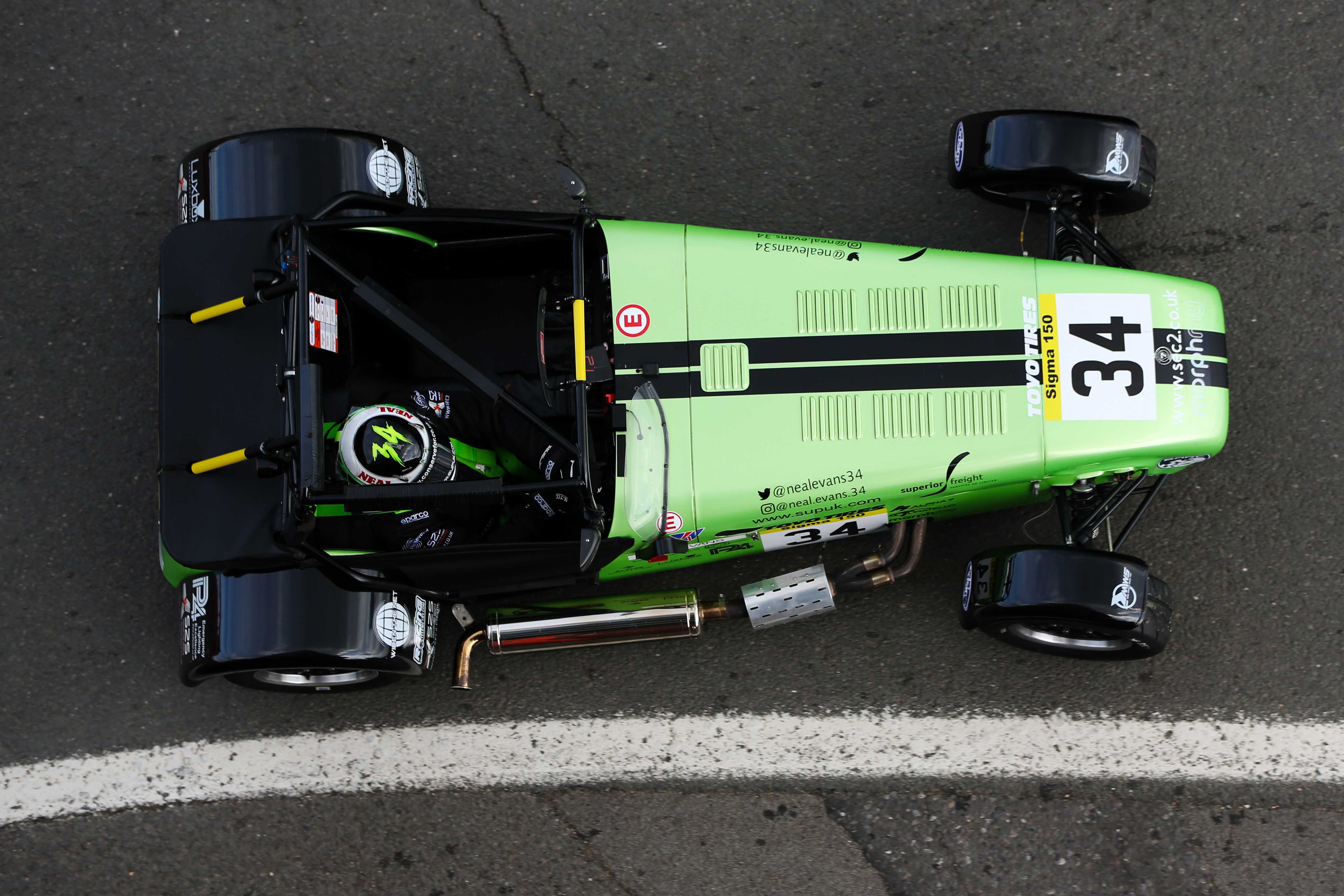 Race 1
Starting well, up to 17th on the first lap then 15th by lap 5. On lap 12 lost a place then dropped another on lap 15.  With tyres over heating (new Toyo tyres this season) a tyre management strategy to bring home the car was settled on and finished 17th overall, which was 10th in class.
Race 2
As with Race 1, started well and moved to 19th at the first corner.  Dropped back to 20th on lap 4 but recovered the place on lap 5.  With 4 or 5 cars battling closely it developed into a very close race with 4 or 5 cars battling sometimes three abreast; 19th until lap 10 when a missed gear lost a place.  A back marker at lap 14 in Graham Hill bend allowed the car behind to grab a place dropping the 34 Superior Freight car to 21st.  However with adjusted tyre pressures over the previous day, the car was running better than race 1 so the close battling continued.  Back to 20th on lap 17, 19th on lap 19 then lap 20 had to take avoiding action form a car going wide into Surtees, was hit on the rear wheel by the 32 car which caused a momentary loss of control and sadly two positions.  Starting 21st lap 21, closing on the 32 car and 9 car that had gotten past the final lap saw the Superior Freight car hoping to capitalise on the two in front squabbling when they collided in Paddock Hill Bend.  The Superior Freight car came home in 18th, 10th in class.
Not the strongest start to the season and some lessons learned on the handling of the upgraded car.  Snetterton in May, and hopefully stronger results.
Great day had by all hosted by PT Motorsport
Follow Neal CGRC