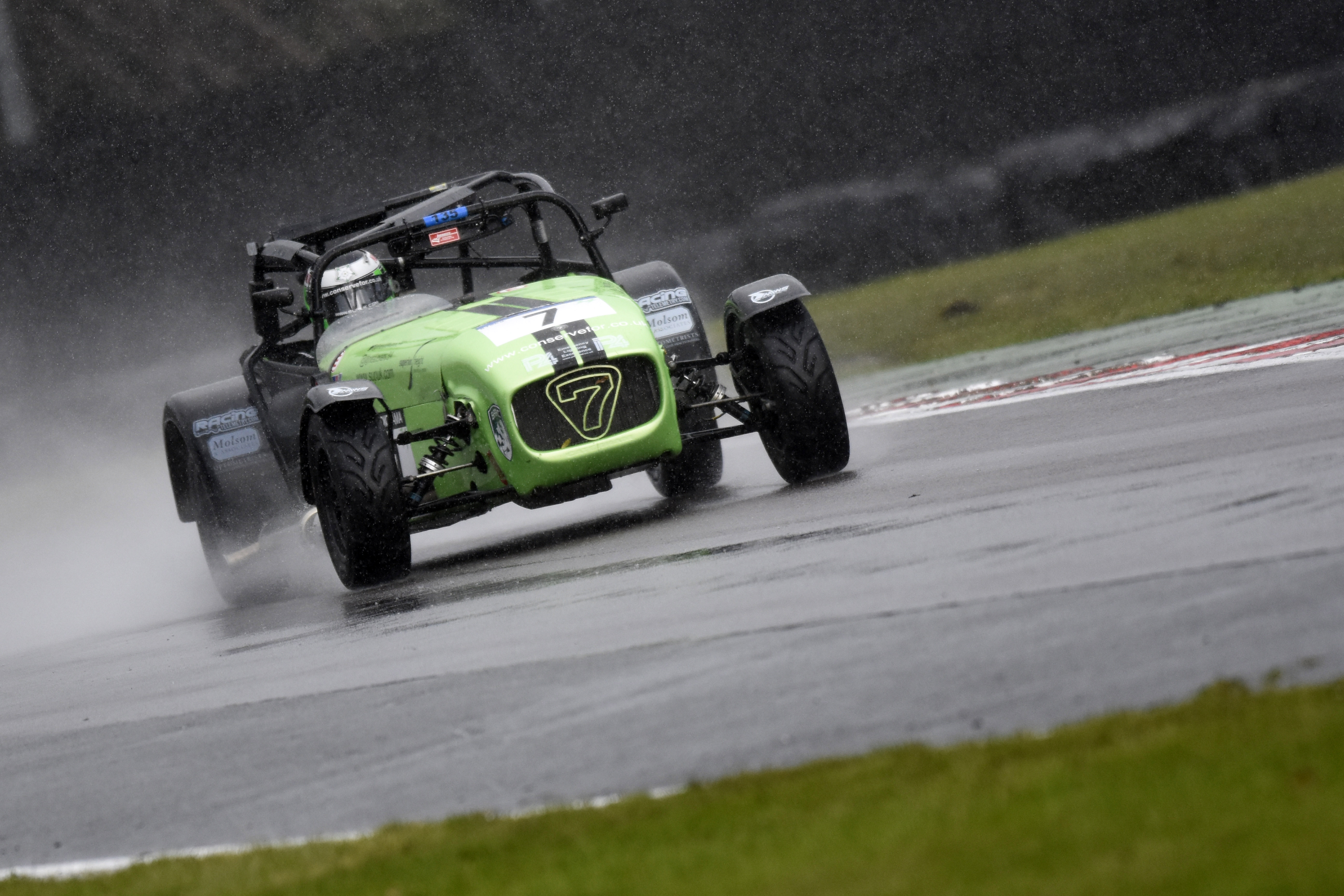 2022 Season Finale - at a very wet Oulton Park. 
Qualifying was interrupted with rain and an incident causing a red flag. Despite the challenges, Neal qualified the Superior Freight car 5th for race 1 but only 12th for race 2.
Race 1: A wet race, saw the Safety Car brought out when a car went straight on at the Shell Oils hairpin.  This bunched the cars up for the final few laps and despite dropping 1 place in awful conditions, Neal brought home the car in a respectable finish of 6th.
Race 2: Was delayed due to a number of on track incidents through the day, including an air ambulance being called following a nasty incident in the Karting race.  With light fading the race started and Neal had a great start picking up a number of places and getting up to 6th by the first chicane on lap 1.  Unfortunately, the great start was thrown away at Knickerbrook when Neal lost the rear end and slid on to the grass with the engine cutting out.  The engine would not fire immediately and by the time he re-joined the circuit was dead last.  Coming on to the pit straight with no cars in view he thought about parking in the pits,but decided to persevere even though it was getting dark and rain was falling heavily.  Over the next 10 laps he pulled it back to 14th place, two places behind his starting position so not a bad effort.
So, 2022 is competed and the Superior Freight car had some mixed results.  However, finishing 5th in the Championship was not too bad.  Admittedly not in the top three like 2021 but still a reasonable accomplishment.  Next year the car is going to be upgraded to Caterham 310R specification and shall be in the 150 Championship starting at Brands Hatch on 8th & 9th April, and racing at iconic circuits including Spa Francorchamps in June. There may also be some guest races at Silverstone Grand Prix Circuit and some other venues yet to be decided on. Results table Sigma 135