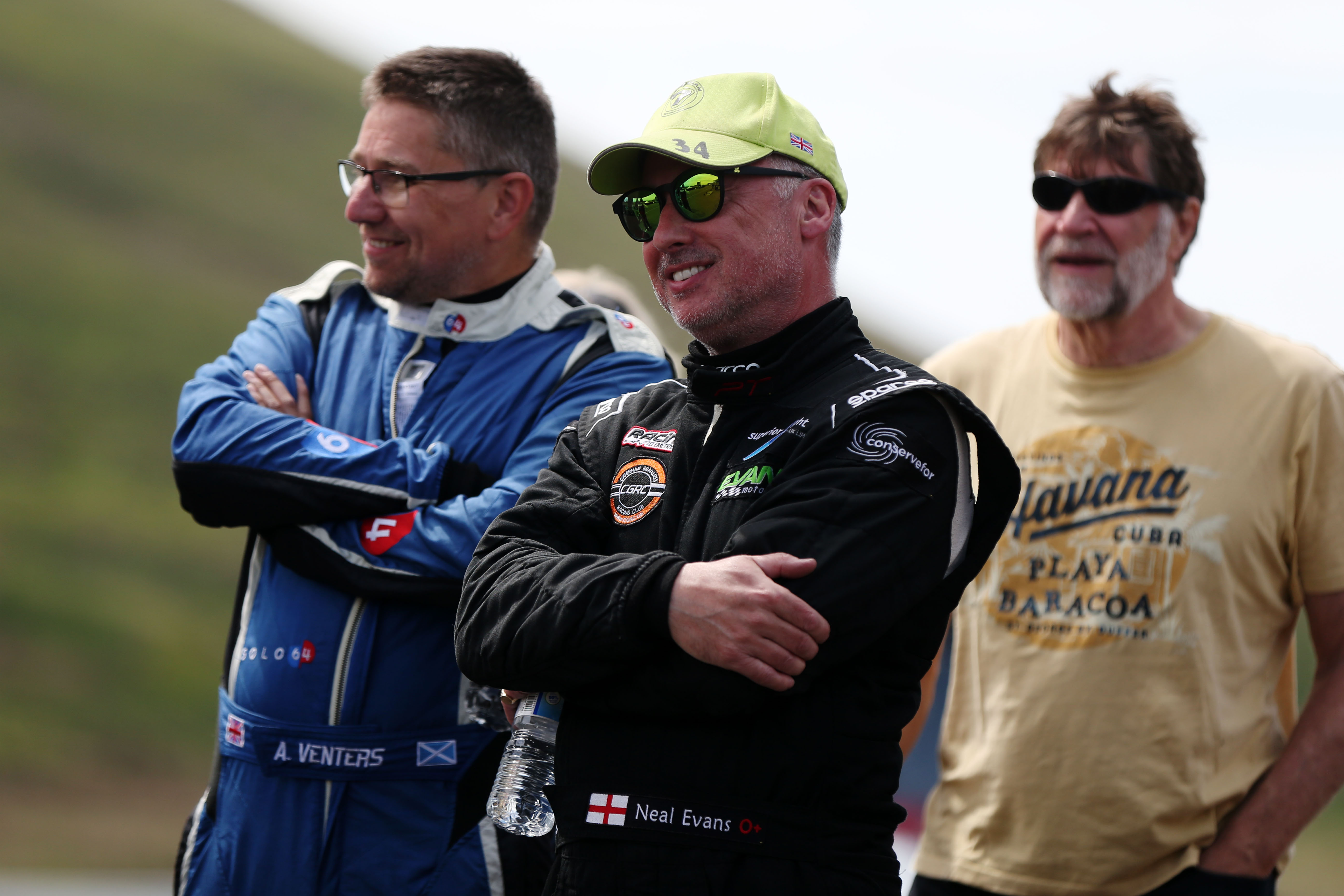 Race 1 : A great start and running 5th at the end of the first lap.  The racing was fast and furious and other than Neal being overtaken on the final lap going into "Tower," Neal retook the position at the next corner and finished the race in 5th. 
Race 2 : A reasonable start but having lifted off the accelerator when a car went wide in the first corner Neal dropped a place and was running 8th for the next 15 minutes or so before picking up 7th when a car in front, pulled into the pits. 
Soon after regaining 7th the rear tyres started losing grip, which Neal put down to pushing too hard, so he slowed the car which meant dropping back from the other cars and was then caught in a battle for position which he lost and dropped to 8th, 5 seconds behind 7th.  Only when pulling into "Parc Ferme" the rear grip problem was  spotted -  the car had a catch (expansion) tank for oil and a hose had split.  Oil had leaked from the hose and streamed down the side of the car and was going onto the tyre.