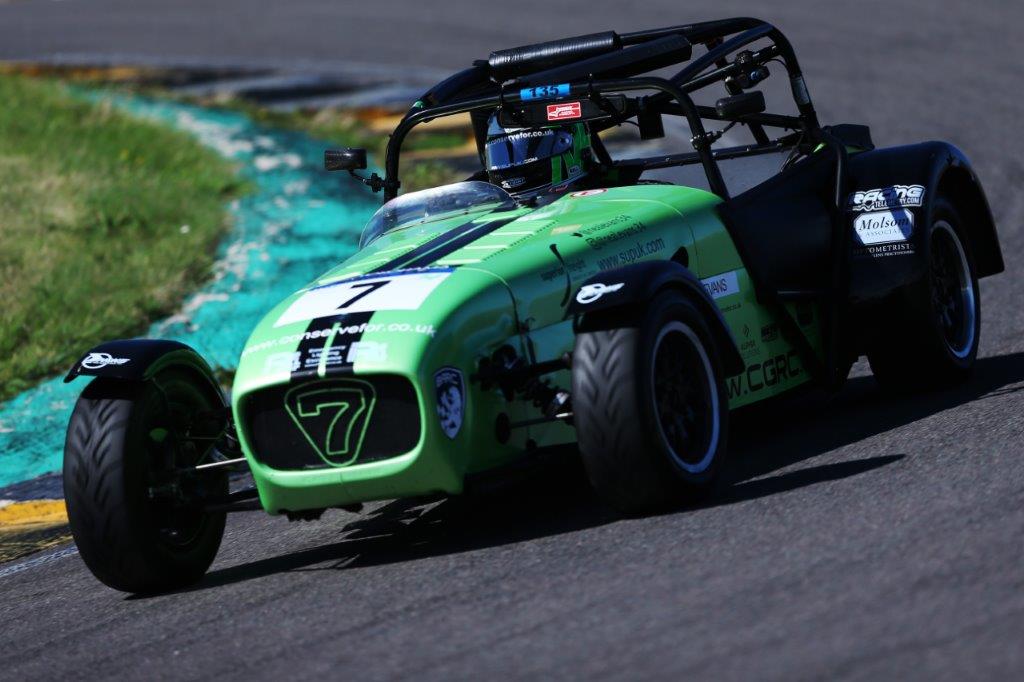 Race 1 started well until lap 3 when the rear stepped out for no obvious reason on turn 1; it spun Neal round and he collected one of the cars behind him. He had to pit for a puncture. His rear suspension was damaged and he could not continue. First DNF of the season.
The mechanics repaired the damage and the car was ready for Sunday. Race 2 Neal was overly cautious and he lost ground and ended up a lowly 17th. Race 3 was a better start but in turn 2 on the opening lap there was some bunching up and a wing was detached from another car which hit Neal on the nose cone causing him to lift off the throttle which meant some ground lost. Once he was satisfied there was no damage to the radiator, Neal proceeded to chase the cars that had gotten past. A tough battle then ensued but Anglesey Coastal is a tight circuit, and 3 cars fighting is never easy. Neal managed to pull off a good overtake into Rocket on the penultimate lap and then had a battle to the flag with another car. A finish in 12th means this was unfortunately Neal's worst round of the season.
Now sitting at 5th in the Championship. Only two top steps to the podium could swing it to third place, fingers crossed for Neal. Let's see what happens at the next race at Oulton Park 14th-15th October.